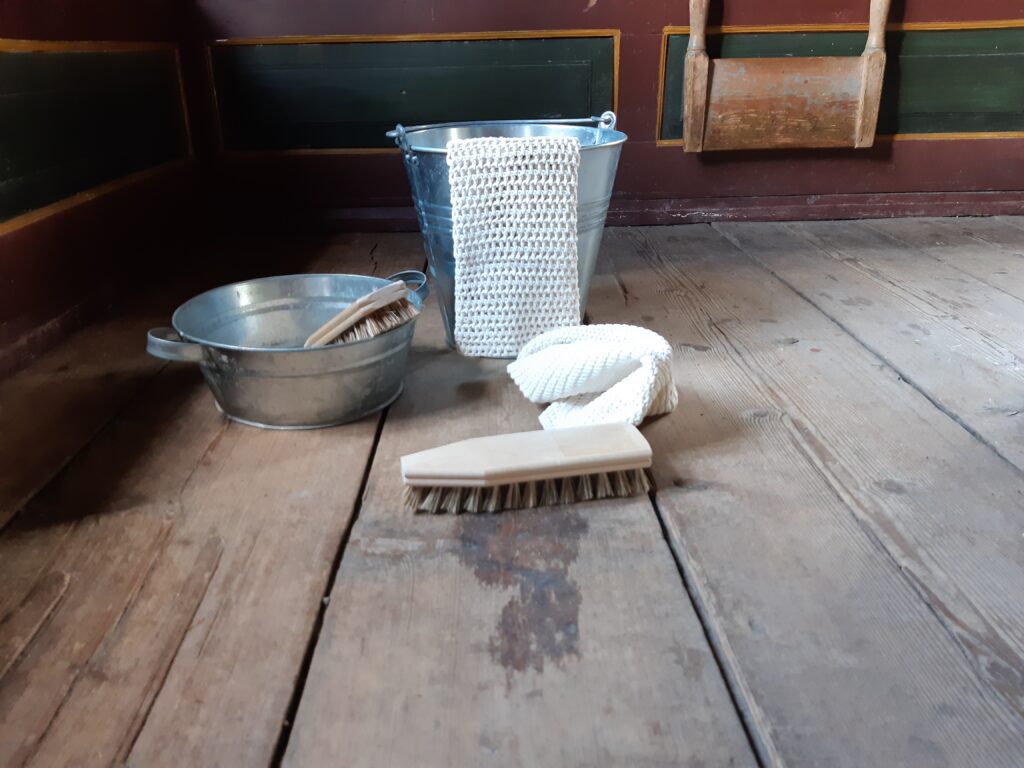 Thursday 20th 12 am-3 pm
We will clean the floors at the farm house, with a root brush and soap made from linseed oil.
An untreated wooden floor becomes durable and beautiful over time, when brushed with fatty soap and cold water. Soap brushing is cleaning and surface treatment at the same time.